Navigation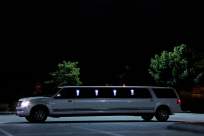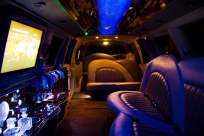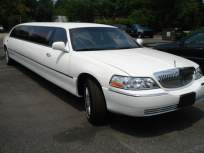 Delta Limo Service
We offer Delta Limo services to from airport, night clubs, wedding, city tour, Grads and wine tour. Cheap Limo Delta BC ferry transfer from and where in Metro Vancouver & Fraser Valley. Delta Limo Rental clean, newer model and well-kept vehicles. We provide the best Limo Service Delta for airport shuttle service, transfer trips and Wedding, Graduation, Wine Tours. We are fully licensed and insured. Our drivers are always on time and well dressed. We Accept All Major Credit Cards.
Wedding is an exceptional time, and we offer the most complete and best service as possible. We can help you plan your trip, and You can book a wedding package from 4 hours to all day. Our wedding limo package includes basic decoration, soft drinks and water in the limo. Delta Limousine Service can take the bride and groom to the church. After the ceremony, we will drive the wedding party for pictures. We also provide Wedding limo Delta to the hotel after the reception. Other than wedding you book Delta limo for bachelor party or wedding shopping trip. When you are looking into Delta limo Service for marriage, don't just focus on cheap limo prices. Cheap Limo rate can result in poor service. They send you old limo or worse they are not on time. That will make you all the wedding event late. Paying a little more for the best Delta limo company is always best. Airport Limo Delta bc from cruise ship terminal and BC Ferries.

► Vancouver Airport Shuttle Service
► Wedding Limo Delta BC
► Airport Limo Delta BC
► Delta Limousine Service.
► Tassawwan Ferry Limo Service.
► Family Dinner to the restaurant.
► To and from night clubs.
► Cheap Limo Delta for wine tours.
► Concert Limo Service.
Delta Limousine Service
Destiny Limousine offers the best Delta limo rates. You can hire Delta limo service for airport transfer trips. Delta Limo Service from Vancouver Airport 24hrs a day and seven days a week. All airport limo Delta trips should be booked 48 hours in advance. This will helps us to provide on time and the best service you deserve. Take Delta Limousine to the airport relax and enjoy. You don't need to worry about traffic and parking. We offer flat rate limo trips to the airport, night clubs and dinner. Our meet and greet services are best for people arriving in Vancouver the first time. This way, they won't feel lost. Our driver will be waiting for you with your name tag in hand. Once you check out your bags. He will even help you with your bags.
We provide Ladner Limo Service from Vancouver Airport, wedding, Night clubs, Grads and wine tours. We offer service in both North Delta BC and South Delta, and It includes Ladner and Tassawwan. Ride from BC ferry to the airport or anywhere else in Metro Vancouver. We are the best option for Ladner Limousine service. You want to take the family out for dinner, and everyone can't fit in your car or taxi. No problem calls us at 604-597-9040 to book Affordable Vancouver Limo Service. Relax, enjoy and travel in style leave driving on us. Our fleet has a range of Tassawwan limos to meet your need. Delta Limousine Service is a peace of mind travelling all in one vehicle. Our Motto is, "First Class is your Destiny"